Top 40 Magazine Covers Of The Past 40 Years
.
A Few Thousand Science Fiction Covers
is an an experimental interface by Jim Bumgardner. He arranged 3,448 covers horizontally by time, and vertically by hue. Move your mouse over the covers to see more information, click to see the cover full-size.
Golden Age Batman Cover Gallery
.
Great Serial Covers From the 30's and 40's
.
Cigarette Cards
. Cigarette or tobacco cards began in the mid-19th century as premiums, enclosed in product packaging. They were usually issued in numbered series of twenty-five, fifty, or larger runs to be collected, spurring subsequent purchases of the same brand. Typically, these small cards feature illustrations on one side with related information and advertising text on the other. (This digital presentation enables both views.)
Cigarettes packs by brand
.
Great Britain - Old Vintage Antique Postcards
.
Arizona Hardcore Punk Rock Flyer Archive 1982-1984
.
GigPosters.com - gig posters, flyers and handbills from around the world!. Click on bands at the top. Superb site.
Posterman film poster Gallery
.
Separate Cinema
has, for over two decades, been the only source dedicated to the art and fascinating history of the African-Americans in film. The archive of over 25,000 posters, lobby cards, stills and assorted ephemera spans the past century of important and historic black cinema.
Antique Produce Crate Labels
.
Anti-war posters
.
Undercover Crossdressers Magazine Covers.
Transformers: The Movie
. Scans of the Ladybird book.
I like: sweet wrappers
.
Amazing Stories Cover Archive
. From 1926 to 1967.
Military Posters of 20th century
.
Freaks Posters
.
Serial Movie Cover Scans.
Historic Texas Postcards
.
Chinese Space Program Posters
.
WW I
and
WW II
posters from the United States Air Force.
Chaplin Playing Cards
.
Robot Comic Book Cover Gallery.
posterwire.com
. A movie poster weblog.
Vintage Ads 1900's-1970's
.
Ads from a 1970's OUI magazine for drug paraphernalia
.
Weirdo Cover Gallery. Another Robert Crumb Page.
WWII Clip Art.
Images of Violence in the Medieval World.
Tarzan Movie Posters
.
World War II Posters at the New Hampshire State Library
.
Mars Attacks Trading Cards
.
P.I.S.S.E.R. -- Amazing Cover Gallery. That's Product Information & Safety Superhero Education Rangers.
Before and After Trade Cards.
Vintage Ads' Journal.
The A-Team Sticker Album
.
Underground Comics Gallery
.
A huge collection of
Circus Posters
.
Vintage PC magazine ads.
The Movie Poster Page.
Classic Golden Age Comic Book Cover Gallery.
Propaganda Leaflets
. (
via
)
Currently the database contains details of over 1,400 different Second World War Allied propaganda leaflets to Germany, as well as other groups of propaganda leaflets from WWII and other conflicts from WWI to the present day.
The Museum of Anti-Alcohol Posters
from the soviet propaganda era.
Vietnam Zippos
.
Gallery of Banned Books and Newspapers
.
Top Trumps - Prehistoric Monsters.
Mystery Science Theater 3000
Movie Poster Index
.
Great Posters of Not So Great Sci-Fi Movies 1950 to 1965.
Surf Movie Posters of the 60's
.
retroCRUSH: Spider-man cover gallery.
The Biology of B-Movie Monsters
.
Cult TV Classics Posters. All your favourites are here.
Aviation Cigarette Cards Of The 1930's
.
British Propaganda Posters of the Second World War.
Marvel Value Stamps
.
The Iraq War Poster Exhibition.
Index for A Zippo Gallery
.
Babes in Space. via
War of the Worlds Cover Gallery
.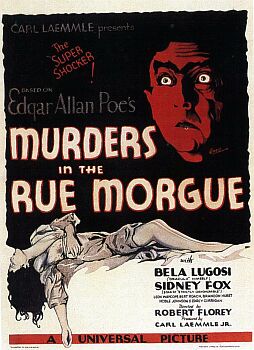 Movie posters from Bela Lugosi films.
Trouser Press Magazine Covers
.
Morticia's Morgue - Horror Movie Images.
CRASH magazine: The Online Edition
. The good old days.
Smiths and Morrissey Cover Stars.
Gallery of 1950s, 1960s & 1970s Vintage Toys
.
Gorilla Cover Gallery.
The Covers of Private Eye 1961+
.
Dr. Macro's High Quality Movie Scans. (via)
"Here's where you'll find very high quality scans of famous screen stars and their movies, mostly from the 1940's and earlier. We've scanned 8 x 10 glossy studio and publicity photos, and the resulting full-size pictures are presented for your viewing and downloading pleasure—all free.
World Paper Money Image Gallery
.
Motorcycles of the 20th Century. A collection of more then 500 High Quality Motorcycle pictures in 1024x768 full-color format.
The Peanuts Gallery
.
Poster Age-Age of Movie Posters.
Oceania Postcards and Picture Galleries
.
Vintage Bollywood Posters
.
Batman Covers.
Anti-Japanese WWII propaganda posters
.
Anti-Smoking on Stamps
.
Gallery of Ouija Boards.
Turkish movie posters
.
Petanque Postcards
.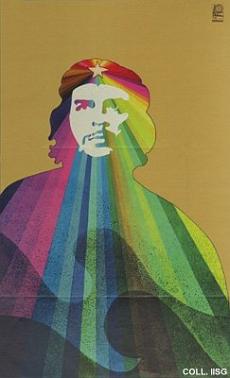 Cuban Posters.
Vintage Chinese Propaganda Posters
.
Old Vintage Antique Postcard
.
World War II Posters.
Corkscrew Postcards
.
History's Largest Liners
The Postcard and Ephemera Collection of Jeff Newman.
American Social Hygiene Posters.
Pearl Harbor Posters from the National Archives
.
Turkish Movie Posters
.
Swedish Concert Posters. (via)
Bob Masses rock posters
.
Dr. Strange day-glo posters
.
MAD magazine covers.