Firefox vs IE wallpaper
. Cool.
Bariatric Barbie
.
World War II photo's
.
Bob Dylan MP3's
.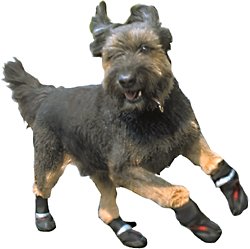 Neo-Paws Dog Shoes
.
Mr. Gradgrind's Literal Answers to Rhetorical Questions
.
One from my neck of the woods.
Passengers flee swarm of crickets
.
One for Hippy Tony.
Hippyland, Home of the Hippies
.
Turning the Pages
.
You know you are in trouble when your
Computer randomly plays classical music
.
Beer Logo's
.
Best Firefox Extensions
.
Wes Clark's Toys from the Sixties
.
Tilt-A-Roll
. A new concept in toilet roll dispensing
Santa 'teaches kids to be good'
.
Santa Claus - and his ability to "know if you've been bad or good" - helps children learn the difference between right and wrong, said Dr Lynda Breen.

Writing in this month's Psychiatric Bulletin, she said the Santa myth gives parents an "ace up their sleeve".
So true.
101 Uses for Michael J Fox
. :)
Exotic Guitars
.
Flamethrower Car
.
Man Killed By Exploding Lava Lamp
.
Go Dog Go
. Automatic fetch machine for Dogs with lazy owners.
FoldMoney.com - The Amazing $20 Bill
. Hidden images on the $20 Bill revealed with Origami.
Wanted: your ad on eBay
. Online auctioneer eBay introduced a new feature that allows customers to post want ads for items they are looking to buy on its Web site.
Thanks to
A Welsh View
,
Presurfer
,
J-WalkBlog
and
SnarkySpot